Affordable
In-ground pools cost tens of thousands of dollars to build and run. Stock tank pools are far, far less.
Vegas Made
Your new stock tank pool will be made right here in Las Vegas, Nevada - by two people who enjoy their own!
Looks Great
Unlike inflatable pools, stock tank pools are aesthetically pleasing, and can be built with decks around them.
Why a Stock Tank Pool?
The reasons for a stock tank pool in Las Vegas, Nevada are plentiful.
Vegas Stock Tank Pool's first build
This particular one is 8x8 feet and includes a deck.
Affordable Yet Reliable 🤑

Stock tank pools cost a fraction of the price of an in-ground pool or hot tub, and yet are more reliable and require far less upkeep

Great Looking and Flexible 😎

Galvanized steel is a durable and modern looking material. Plus, you can move your stock tank anywhere in the yard that has a flat surface - you can take it with you if you move to a new house!

Stay Cool, Have Fun 🥳

Vegas summers can get rough, but stepping into the pool will instantly make you feel comfortable. Stock tank pools are fun for the whole family and can easily fit 4-6 people.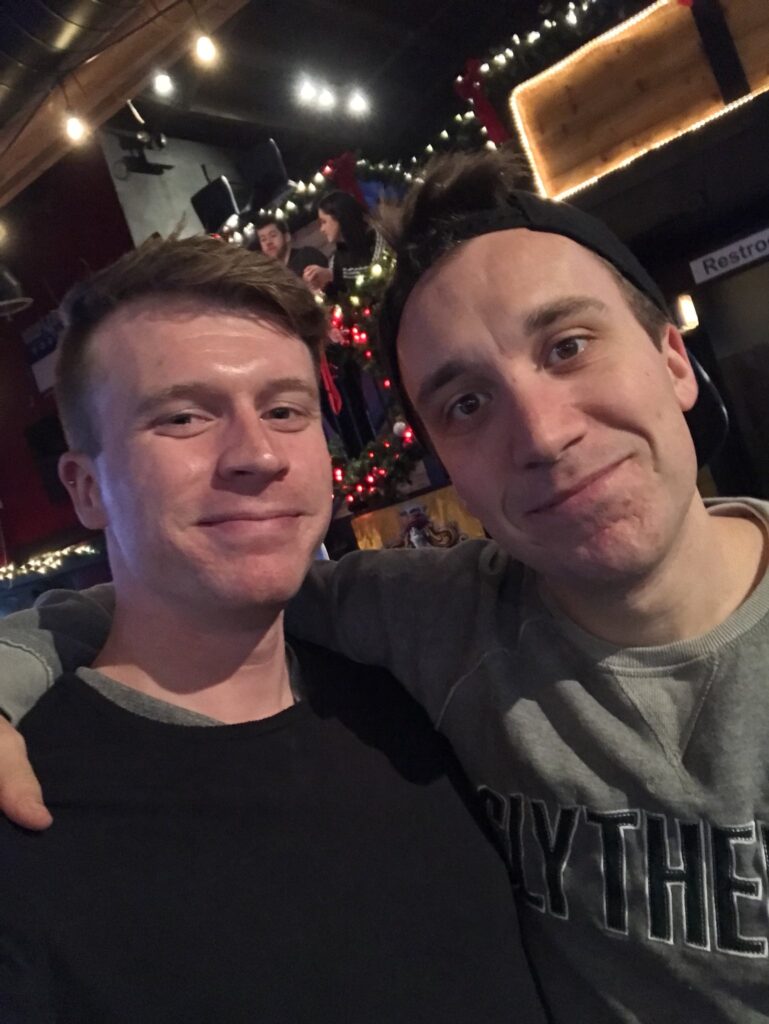 Looking to get a stock tank pool in Las Vegas? You've come to the right place!
We're Pat and Andrew, two Vegas locals who love the desert. In 2020 we built our own stock tank pool to beat the Las Vegas heat. Now we're building and selling stock tank pools for others in Southern Nevada!
Stock Tank Pools Are Environmentally Friendly
Not only are stock tank pools more affordable, but they also make less of an impact on the desert environment. Here are some ways you and the earth will be at an advantage:
Not only do stock tank pools save money on your electric bill, but you'll be drawing less power from the grid than a full-size pool would. If you have solar panels, it's also less of a burden on your system. Plus, you run your pool's filter for only 8 hours a day.
Nevada has one of the best water conservation programs in the world, and your pool won't be a burden on supplies. Instead of filling a big pool, you can rest easy knowing you're using less water than a traditional pool would. Plus, your water bill will be lower!
Remain comfortable outside for hours and hours, and depend less on your air conditioning system for relief! Stock tank pools provide a safe way to spend extended periods outdoors during the peak summer months.
Stock tank pools do not need to remain filled during the cooler months, which translates into less water and electricity usage during the months you won't be using it. Easily drain the pool, unplug the pump, cover your stock tank, and look forward to warmer months returning!